View Tutorials On Any Device
This is mainly for older sites that do not have responsive
pages but would still like a mobile presence!
Introduction from CEO Quentin Brown
Over the last 10 years we have been building website for businesses. As we know Google now ranks a website on wether it has a mobile component. There are millions of these older sites.
One of the most asked questions over the past 12 months has been can you make mobile websites for my business
The answer of course is yes and in these tutorials I will take you through the whole process of how you can generate a nice income from building mobile websites.
The current rash of online mobile website composers is great for individuals however sending all your traffic to another companies website is just crazy and does not make good business sense. We give you full control and everything is hosted on the site of your choice.
Quentin Brown
CEO Web Marketing For Profits
Which would your customer prefer to see on their mobile phone?
In the last few years businesses have clamored to get a Website
This year they will be falling over themselves to get mobile websites
Customized Mobile Websites
On Any Mobile Phone
We provide you with a script that will enable you to build mobile websites by the dozen for your customers.
These are not some simplistic sites you see around but high quality mobile websites that any business would be proud to own.
You can use the shopping cart below and your order be delivered digitally.
If you can copy and paste you can do this.
What this script will allow you to do is create any mobile websites using the most popular editors and add anything you like. We will use the Free editing software called Komposer to make the mobile websites and show you what is possible. This can be done on PC or Mac.
Once you learn the basics use any html editor you like.
| | |
| --- | --- |
| http://businessmobile.s3.amazonaws.com/promo1.mp4 | Very simply these are the statistics:*100 million people actively using Facebook from their mobile devices every month.*Millions of mobile users access Google for products and information and mobile websites*Millions of iPhone and iTouch users* Android as a cheap alternative is now rushing the market*Usage of m.youtube.com is exploding and mobile consumers watch hundreds of millions of video views on YouTube Mobile each month.*63 percent of survey respondents said they would be more likely to give up their money than their mobile "smart phone" if they were mugged.*Smartphones are driving an explosion in mobile internet use and a mobile website is essentialAnd the list goes on……. |
The Marketplace For A Mobile Websites
I think you have seen the news reports, and if you do any research, you will see that the mobile website market is growing faster than the desktop computer market did.
I was told the other day by my friend who said you can view a normal website on the iPhone which is true but unless you like scrolling all over the place and trying to find something it is pretty hard. Mobile websites make you look more professional.
---
I downloaded Quentin's Mobile Website builder offer in hopes it would help me design mobile sites. I had tried a WordPress plugin that was miserable. Within an hour I had already designed a basic template that worked perfectly. I had a few questions along the way and Quentin responded sometimes within minutes (time zone differences permitting).
The script that stretches and fits the graphics makes this thing almost magic. There are so many mobile phone screen formats that you can go nuts trying to make things look great on everything. With this script you never have to worry about it, it always looks perfect.
Now, having said all that the real gem is all of the supporting material he provides. There are tons of links to useful resources, great videos and other assistance. He also provides some good ideas for initiating a mobile site development business and how to approach new clients. This offering is well priced and offers a lot of value. There is no hype here, it does exactly what it says, and does it elegantly. That is not something you see too often any more!
Do yourself a favor and get this package. Even if you are only going to design one mobile site the time and aggravation this will save is well worth the money. If you want to make a business out of this then you will be able to cut your development time to next to nothing once you have a few templates developed.
Richard Geasey
Seattle, Washington
---
Hi Quentin,
I would like to take the opportunity to say thank you – a BIG thank you for providing this excellent information and tutorial. Your product is a true gem!
Actually, I am not out to produce and sell a mobile websites myself. However I used your information to ask one of my clients who asked me to prepare a complete web project for her. She is from Austria and speaks German and I built her a complete project to promote and sell mobile websites: http://mysiteis.mobi
Meanwhile she is happily selling mobile websites and so are a handful other German speaking internet Users too – all of whom I referred to you in order to buy your product.
You are going to be some kind of a celebrity among Austrians and Swiss internet users soon 😉
As mentioned before, your product is excellent and I love your very detailed and thought through videos. You provide a product and a tutorial that even newbies can handle with ease.
As for me I can say, that the little investment for your product paid off big time – in no time!
Thank you very much
Nur Sharina – http://nursharinashariff.com
---
Mr Brown,
I can't thank you enough for creating these videos on how to make a mobile websites! Your style of delivery is calming and refreshing which made it easy to stay focused on  what you were demonstrating.
The thoroughness of the material you've provided has clarified some confusing topics for me, and the starter script will save a great deal of time in building mobile websites.
Kindest regards,
~Karen
---
Wow, Quentin, I am blown away by Business Mobile Websites! You have really opened up an incredible new income generator for my offline business.
I always thought that mobile websites must be rather easy to build, but I wasn't exactly sure where to start. You have made the process sooooo easy with your excellent video tutorials.
The additional information that you provide regarding QR codes is excellent and really adds to the overall value that I can now offer my customers. I can hardly wait to get out there and start offering this concept to my customers. I know many will be impressed and I should be able to add some extra sales quite easily.
Now I know how I can pay for that new EVO 4G phone that I have been wanting to buy for some time, LOL!
While I have been designing sites for a while now, I honestly think that even newbies will find this quite straight forward just by following along with your video tutorials. Plus your resource files are a really time-saver!
Thanks a million for the great offer.
PhilG
---
Setting up your own mobile websites business or just adding a mobile website for yourself  just makes sense in todays market. Have a look at this Google video which explains the growth and use of Mobile Websites and the marketing process.

Mobile Websites for Businesses Makes it So Much Easier.
So who will be your customers that order mobile websites?

Pretty well anyone who has a business, organization or not for profit. You can make small mobile websites for trades people right up to more complicated mobile websites for organizations and businesses and the profits are huge.It does take some hard work however much can be outsourced and when we show you how simple it can be you will wow your clients and have them begging for more.

---
I just finished the tutorial. That's one VERY complete tutorial: building a mobile websites; redirect scripts to automatically send users to the desktop or mobile versions; QR codes; a few sales tip; QR code tracking, etc. I see no stones left unturned for now (maybe I will by applying this but from first impression it's quite complete!).
Very short videos too (I hate long ones personally), and many resources and explanations are in text/hyperlink format as well. Thumbs up! Professional all the way through.
Jay Rhome
---
I gotta say folks
Quintin has a fantastic system in place and if you join it you will pretty well open yourself up to big profits. I Cannot recommend Quintin's work enough he has a solid plan -real world proof and continues to have fantastic results with this system.
Anyone wishing to step it up in the offline world will be literally given the most simplest and easiest way to do it that is proven to not only convert but give ample opportunities for scalability.
Awesome Job Queintin.
Disclaimer: This is an unsolicited testimony based on my own observation of this system and the ease of use simplicity of it;s nature and integrity of the man presenting it.
Cheers
WD Mino
FANTASTIC! Yours is the gift that keeps on giving!
---
This is the best wso I have ever bought on WF, thank you for your willingness to see us all succeed.
I started making a template for my own consulting site to use as a demo (watching your tutorials). Screenpressor and Pixlr are awesome tools!
I should be ready on Monday to start prospecting for clients, now that I know how to put these sites together.
Seriously, I don't know why people are using gomobi, when you can do this yourself, even better if I may say!
Thanks again and God bless you!
Ebube
Mobile Websites Creation Testimony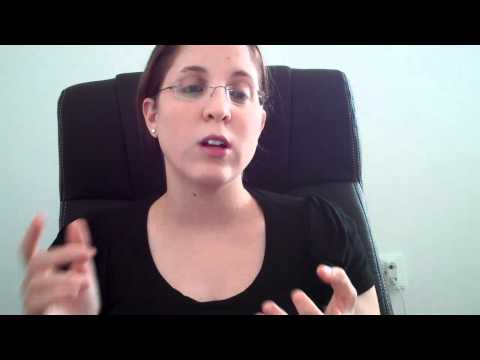 What you get!
1. Our Custom Mobile Website Script to make building a mobile websites easy.
2. How to use the Mobile Website script – A set video tutorials showing how to use the script
3. Additional tutorials to help you add more functionality to your mobile websites
4. Webdesign Tutorials – a set of tutorials on how to use a free web site composer
5. QR Codes for Business – A  whole range of ideas how to use QR Codes in Business
6. Our custom script we use to get customers to help you get the work.
Yes I Want To Start My Mobile Websites Career
I want to learn how to create, sell and track
Mobile Websites
$37.00
If you don't make this back after the sale of your first site we will refund your money in full!
This is instant access.
Once your payment is finalized you will receive an email
with a password to unlock the tutorials.
If not just use the contact form and we will send it to you.
Build Your Mobile Websites Business Today
Build your own Mobile Websites Today
Then Add These Other Great Products
Special Bonus 1 Digital Magazine Video Tutorials
Special Bonus 2 Cyber Security Business Tutorials
Special Bonus 3 Photoshop Video Tutorials
SPECIAL Bonus 4 Wordpress Video Tutorials